Widely Used for the Disinfection of a Variety of Tools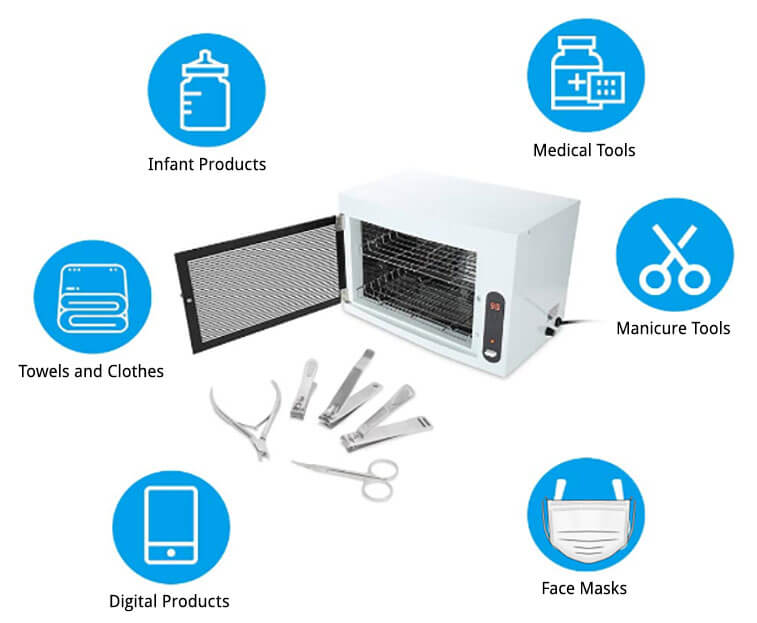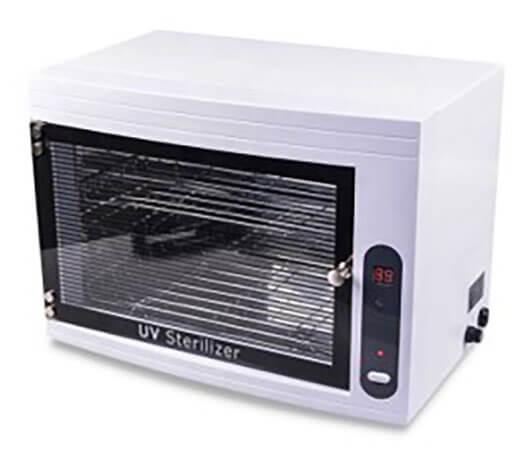 With Coronavirus on almost everyone's mind, you're probably looking for more ways that you can help keep your family safe. You can kill most harmful germs, bacteria, and viruses with a UV-C light sanitizer. This device is equipped with UV light that eliminates up to 99.9% of the nasty stuff on your phones, keys, glasses, toys, and other personal items. And, because bacteria can often stink, it's also great for helping to eliminate bad odors too.
A must for any type of spa salon. Sanitize any and all equipment; scissors, clippers, stainless steel cuticle pushers, fingernail and pedicure tools.
Equipped with UV hospital grade germicidal lamp can be used to sterilize surgical equipment. It features an ON/OFF touch screen and an LCD digital timer that can be set from 30 to 90 minutes. It includes 2 convenient removable chrome racks for loading items.
Overall Size: 13.50" Wide X 8.50" Deep X 10.00" High
Material: ABS + Stainless Steel + UV lamp
Voltage: 110-120V, 50Hz/60Hz
Power: 6W
Timer Control: 30, 60 and 90 minutes
Unit Price: $125.00